Bart U.S. Senate '06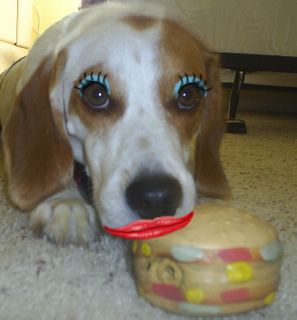 After learning that the Gee Oh Pee is
looking
for another
candidate to replace Katherine Harris to run for Senate in
Florida against Democrat Bill Nelson, Bart kicked off his
campaign today.
He was born in Odessa, Florida, then moved to Tampa at four
months. He's known as "Mr. Personality" at the dog park
and loves to run and play and be chased. He enjoys watching
hockey, chasing lizards and playing with his new hamburger
squeaky toy. He has also been known to bark at images of both
Hitler and Bill O'Reilly on the teevee.
Bart will work tirelessly for the people of Florida and he would
appreciate your vote.
Special thanks to Alicia at
Last Left Before Hooterville
for the
fine PhotoShop work!
Also,
Tattered Coat
is having a Katherine Harris photo contest, and
Matt has said that a gallery should be up shortly for your voting pleasure.