Katherine Harris's Bark Collar Working Splendidly
The St. Petersburg Times has a nice article today that uses the words "dog" and "Harris" (as in Katherine Harris) in the headline.
New questions dog the Harris campaign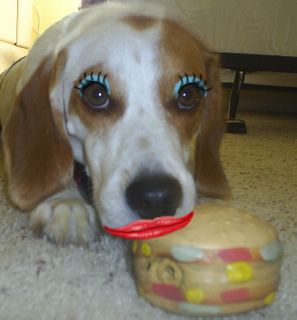 I'm not suggesting this is a
coincidence
of any kind. Really, I'm not. Really. I swear. I'm not
So what questions are "dogging" the Harris campaign? Aside from those pesky little issues of taking illegal contributions from a defense contractor, and not addressing all the silly questions the media and her constituents have, I think the major questions probably involve makeup.
What shade of
eyeshadow
is best with a green skin tone, a hooked nose and a pointy black hat?
What ever will happen if her Official Campaign Makeup Artist quits, like so many
others
have?
I think those are really the questions that are "dogging" Katherine Harris and her staff, and anything else just detracts from what her campaign is really all about. And once her bark collar is removed, I can't wait to hear what she has to say.